Local Realtor
Erin Johnson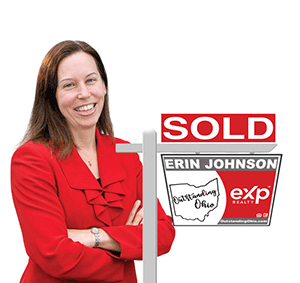 Helping people buy and sell houses and live their best lives in the outstanding state of Ohio.
Outstanding Ohio Webinar: WHEN & HOW TO DOWNSIZE
Expert tips on knowing when it's time to downsize and key considerations for making it a smooth transition.
Time & Location
Sep 18, 2023, 12:00 PM – 1:00 PM EDT
Webinar
About the event
How do you know when it's the right time to downsize? What do you need to consider to make that happen? It can be overwhelming to navigate a big move like that, especially if you have a lot of stuff. In this FREE webinar, Erin Johnson, Realtor with eXp Realty, and Jody Schweiger, Marketing Manager with Caring Transitions, will share their insights on how to decide when to make the move and the keys things to consider as you make the transition to the next chapter in your life.
Register to receive the zoom link. (If you can't attend live, register and we will send you the recorded session.)