Local Realtor
Erin Johnson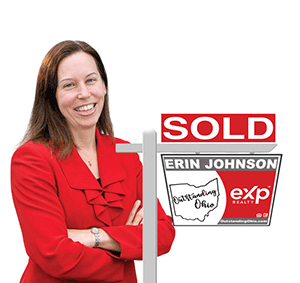 Helping people buy and sell houses and live their best lives in the outstanding state of Ohio.
Outstanding Ohio Webinar: TOP 10 HOME SELLER MISTAKES
Learn the top mistakes homeowners make when selling their home and how to avoid them.
Time & Location
Nov 15, 2023, 12:00 PM – 1:00 PM EST
Webinar
About the event
Local Real Estate Agent Erin Johnson will share the top 10 mistakes people make when selling their home. 
Selling a house can be complicated, stressful, overwhelming, and emotional. Add in trying to find another place to live and timing your buying or building with your selling and it can feel like a nearly impossible task. Despite their best intentions, Sellers can make some costly mistakes in the home selling process that could be avoided with a little upfront knowledge and preparation.
In this FREE webinar, Erin will share with you the top 10 mistakes home sellers make and what you can do to avoid them. She will demystify the process and arm you with what you need to know and do to sell in this market to get the maximum return with minimal stress. After attending the webinar, you will feel confident about how to sell your home in this market while avoiding these 10 costly mistakes.
If you need to start your home selling process or have questions prior to this Webinar, call Erin for a 1:1 consultation.