Local Realtor
Erin Johnson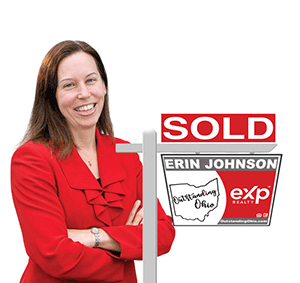 Helping people buy and sell houses and live their best lives in the outstanding state of Ohio.
Outstanding Ohio Webinar: RENT OR BUY?
Expert tips on deciding whether renting or buying a house is best for you.
Time & Location
Oct 18, 2023, 12:00 PM – 12:05 PM EDT
Webinar
About the event
Erin Johnson, Realtor with eXp Realty, and Bobby and Amy Ruggeri, Financial Advisors with Primerica, will share their insights on the pros and cons of renting vs. buying a house. They will help you gain a better understanding of the financial, lifestyle, and long-term implications of both options. Whether you're a first-time homebuyer or considering a change in your living situation, this webinar will provide valuable insights to assist you in making the best decision for your future.
Register to receive the zoom link. (If you can't attend live, register and we will send you the recorded session.)
*If you need to make a decision before this webinar, reach out to us for a 1:1 consultation.