Local Realtor
Erin Johnson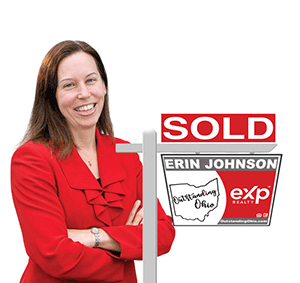 Helping people buy and sell houses and live their best lives in the outstanding state of Ohio.
Outstanding Ohio Webinar: BUY OR SELL 1ST?
Learn about the options for buying and selling a house at the same time.
Time & Location
Jun 14, 2023, 12:00 PM – 12:30 PM EDT
Webinar
About the event
Trying to figure out the timing of buying and selling a house at the same time can be overwhelming. Should you sell your house first? But what if you can't find another house? Should you buy a new house first? But what if you don't have money for a down payment or end up with two mortgages? 
Local Real Estate Agent Erin Johnson will break down the key things to consider and what options exist for homeowners thinking about making a move. It is not a "one size fits all" solution and sometimes takes a little creative problem solving. By the end of the webinar, you will have a better idea of which option is best suited to your situation and most comfortable for you. 
If you need to start your home selling/buying process or have questions prior to this Webinar, call Erin for a 1:1 consultation.
Register at to receive the zoom link. (If you can't attend live, register and we will send you the recorded session.)