Local Realtor
Erin Johnson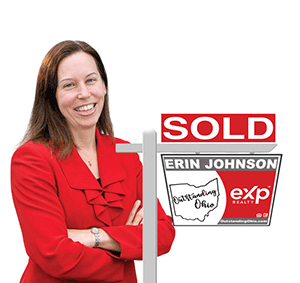 Helping people buy and sell houses and live their best lives in the outstanding state of Ohio.
Tue, Sep 13
|
National Design Mart
Key to Home Selling Success @ National Design Mart- September 2022
Industry experts share their secrets to help you sell for top dollar with minimal stress.
Time & Location
Sep 13, 2022, 6:00 PM – 7:30 PM
National Design Mart, 2255 Medina Rd, Medina, OH 44256, USA
About the event
Local Real Estate Professionals will answer these pressing questions:
· How is the market and when is the best time to sell?
· Should you buy first or sell first?
· What do you need to do to get your home ready for today's buyer and make the most money?
· How does the home selling process work?
· What's the best way to navigate multiple offer situations?
For attending the Seminar, you will receive:
· An understanding of the market and selling process and what to expect including how to navigate multiple offer situations
· A strategy for how to handle buying and selling a house in this market without having to move twice or juggling two mortgages
· Connections to trusted vendors that can help get your home ready for the market and get it sold for top dollar
· Tips for decluttering and staging your house
· Offers and discounts totaling over $1000 from sponsoring partners including a $500 commission reduction for listing with Erin Johnson
· Drinks and Lite Bites
A National Design Mart Designer will be on hand to answer questions and you will have an opportunity to browse/shop in the showroom if you would like. 
If you need to make a move sooner than September, call Erin for a 1:1 consultation.
Tickets
9/13 Seller Seminar- single

one person- includes drinks and lite bites

9/13 Seller Seminar- Couple

two people- includes drinks and lite bites