Local Realtor
Erin Johnson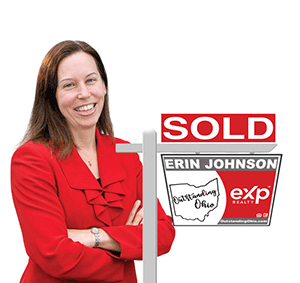 Helping people buy and sell houses and live their best lives in the outstanding state of Ohio.
Home Buying 101
Local Realtor Erin Johnson will share her secrets to help you navigate the home buying process.
Time & Location
Oct 25, 2022, 12:00 PM – 1:00 PM
Webinar
About the event
Local Real Estate Agent Erin Johnson will cover the key things you need to know about the home buying process. Whether you're a first time buyer or have purchased a home before, it's good to understand the best way to navigate the current market. In this FREE webinar, Erin will answer these questions:
· How is the market and when is the best time to buy?
· Should you buy first or sell first?
-What should you do to get started and how does the process work?
-Why should you work with a Buyer's Agent and how do you choose one?
If you need to start your home buying process or have questions prior to this Webinar, call Erin for a 1:1 consultation.
Tickets
10/25 Home Seller Webinar