Local Realtor
Erin Johnson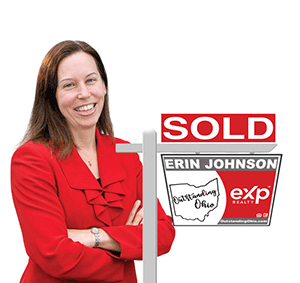 Helping people buy and sell houses and live their best lives in the outstanding state of Ohio.
Outstanding Ohio Webinar: APPRAISALS 101
Learn the key things you need to know to navigate the appraisal process.
Time & Location
Apr 25, 2023, 12:00 PM – 12:30 PM EDT
Webinar
About the event
Local Real Estate Agent Erin Johnson and Local Appraiser Mike Stoerkel will cover the key things you need to know about appraisals. Whether you're buying or selling, it's good to understand the appraisal process and how that impacts your transaction. In this FREE webinar, Erin and Mike will answer these questions:
-What factors does the Appraiser consider?
-How is square footage calculated?
-What improvements add the most value to the home?
-What if the home appraises for less than the purchase price?
If you need to start your home buying or selling process or have questions prior to this Webinar, call Erin for a 1:1 consultation.